Writing
November Writing Challenge
Just talking about my writing plans for this month, along with the new 4thewords event.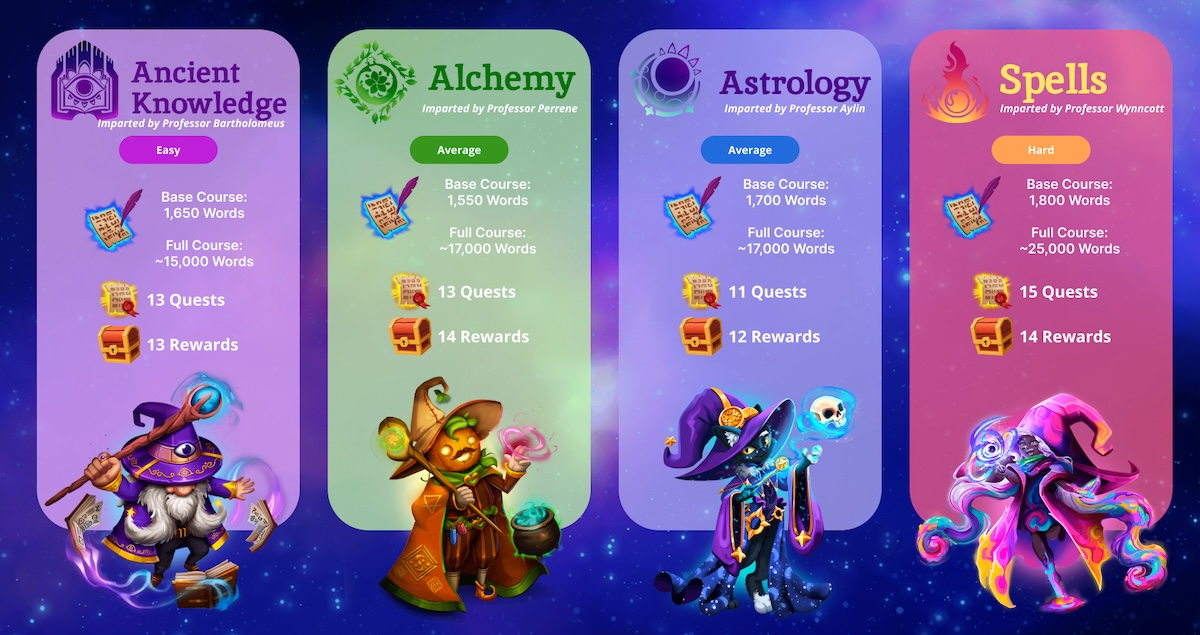 4theword's latest event
I'm sure many of you know that November tends to be a big month for writers, and not because of certain holidays (Thanksgiving, for those in the US), but because of National Novel Writing Month, AKA NaNoWriMo.
I myself am not doing NaNo this year, though I have in previous years. The model just doesn't work for me; I can write at least 20k in one month, but 50k is really pushing it. I fare better with maintaining a yearly writing goal of 300k. As of today, I am 26k away from hitting my goal. Next year, I may bump that up to 350k.
My Excel sheet has been my primary tracker for the past three years, but before that I started using the writing game site, 4thewords. More recently, I picked up Pacemaker which may replace my Excel sheet next year, as I focus more on specific writing goals to map out my WIPs and serials. One thing that won't change is my use of 4thewords, which I have a 1299 day streak (roughly 3 years).
And that's because they constantly put out fresh content that keeps me engaged and focused on hitting my writing goals. This month, they have a big event with a magic school theme! You can recruit familiars that boost your stats, buy new clothes and housing items, unlock potions, and, the best part, fight a wide array of new monsters!
I'm tempted to buy the bundle that extends the event into next month, so I can try to max out a mastery or two with some of the new monsters. Either way, this event will keep me busy for quite a while, and just in time, too! I'm in the middle of rewriting an old WIP (mostly switching third person pronouns to first person), while drafting new episodes for my web serial, Last Train Home.
I'll go more in-depth about the WIP in this month's newsletter; it's one of my oldest and favorite stories. I just wasn't in the right space to write it until now.
Anyway, I'll try to report back about my progress with 4theword's event next month! I love this site, but don't mention it nearly enough. And if you're curious about the site and want to join, I have a referral code that'll help: DRQGX36837