Hi! I'm the author of Fluid Bonding and other sapphic novellas, short stories, and web serials. My writing career flourished thanks to Amazon's Kindle Vella platform, where Fluid Bonding first found life.
I'm black, queer [1], and neurodivergent: ADHD, autistic, OCD and more. My pronouns are ey/em. For the sake of my mental health, I'm not really active on social media, but you can find me on Mastodon. If you'd like to contact me directly, reach out by email.
When I'm not writing, I'm hanging out with my girlfriend and our cat, Lily. My hobbies include reading, gaming (indies, jrpgs, and VNs), and finding new music and podcasts. You'll find posts about those around my blog.
Cat tax: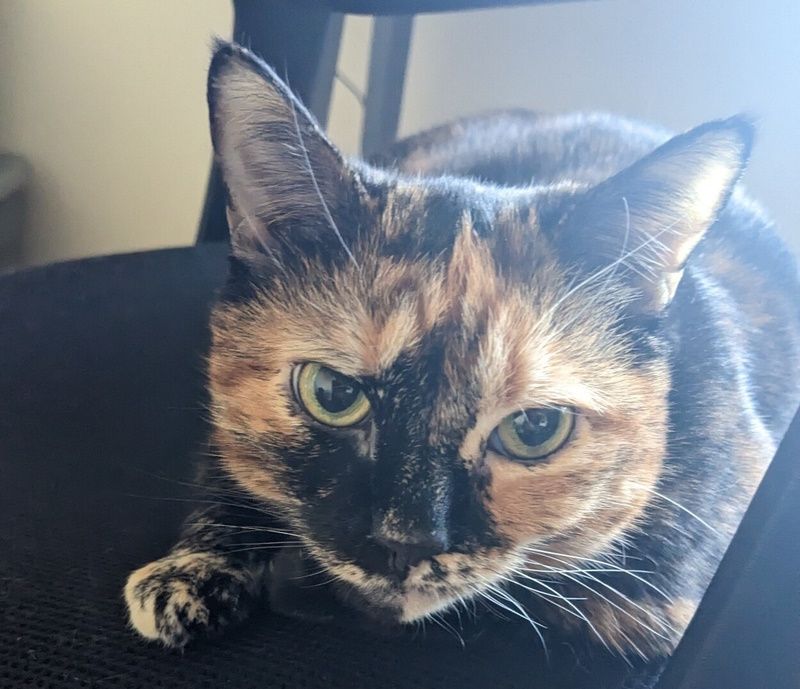 ---
queer For me, that includes: agender, aplatonic, aroace, lesbian, and trans. ↩︎