I really need to organize these better so they're easier to find, but it's all under the Kindle Vella tag. I'll be labeling them properly, going forward. Last month's stats.
Anyway, last month was good to me! One of my bests, really. I really pushed hard for Last Train Home, and came close to 200 locked reads, but was short a few.
I haven't gotten any new reviews since the one for Fluid Bonding, back in February...it's a bit disappointing, since others seem to get them with ease. I was promised three in the past, but nothing came of that. I suppose I have to ask in the author notes?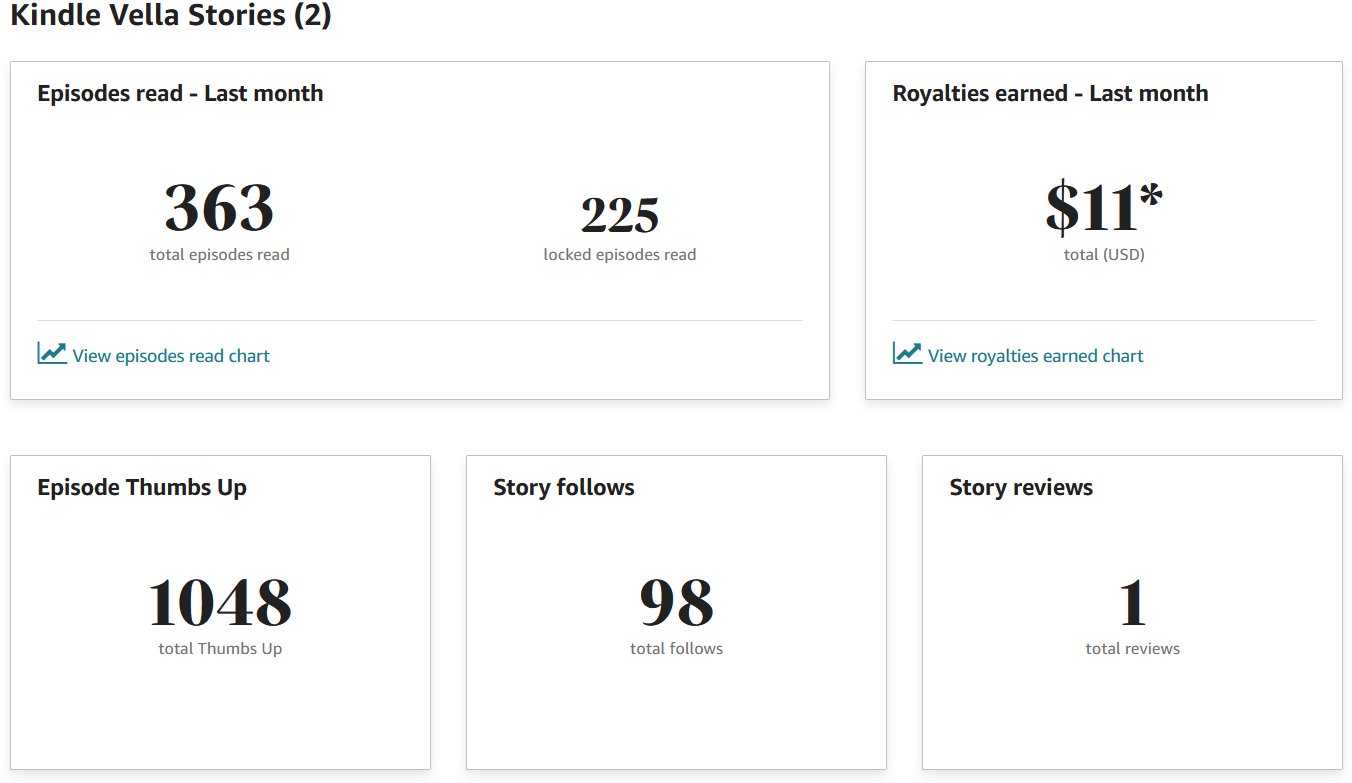 I put less effort into advertising Fluid Bonding, as I feel it's run its course. Plus I want my ongoing Vella to gain more traction and crowns. All I cared about was getting it to 500 likes, which I achieved.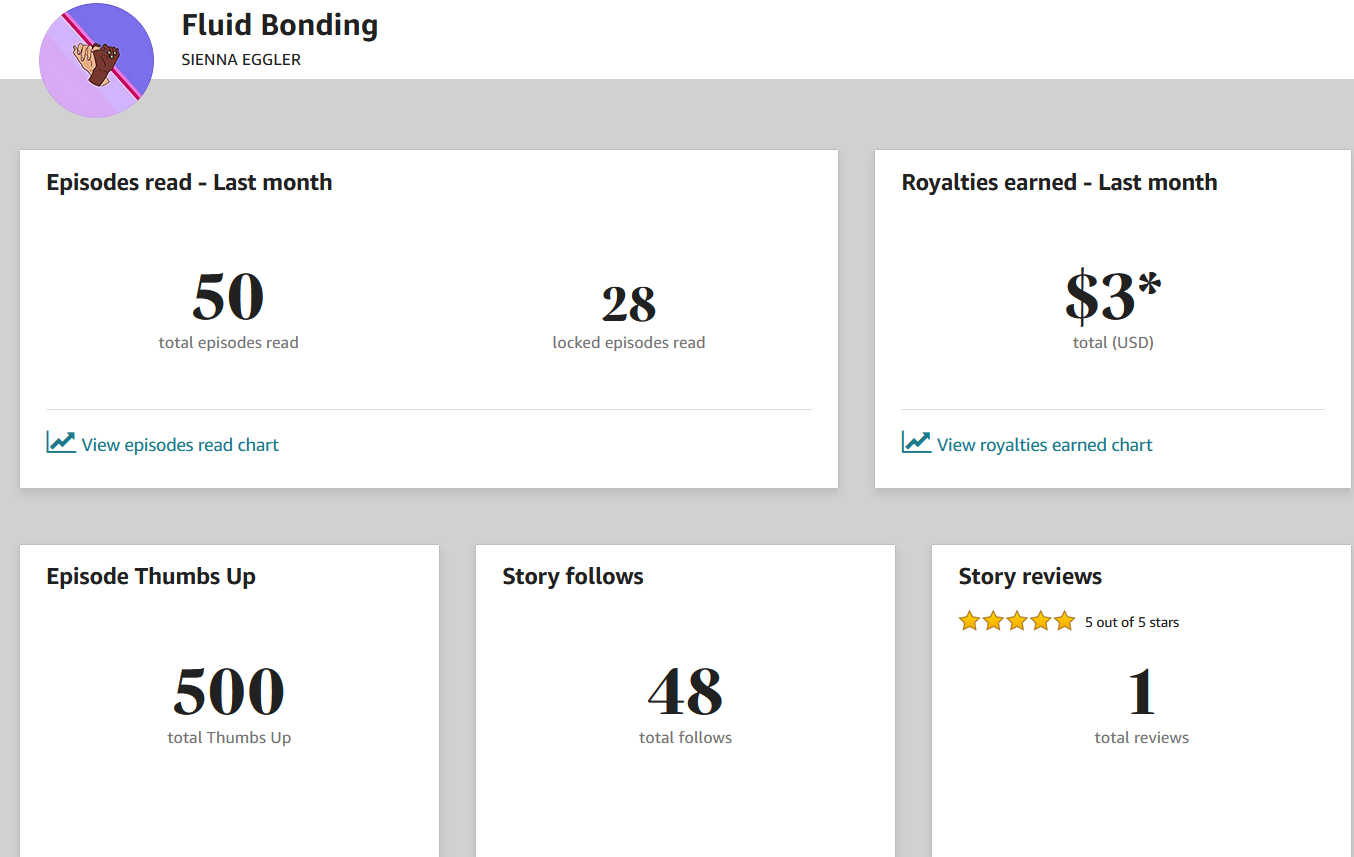 It's going to be even smaller this month and beyond, I imagine, though I submitted it to a few promos. I might be pleasantly surprised.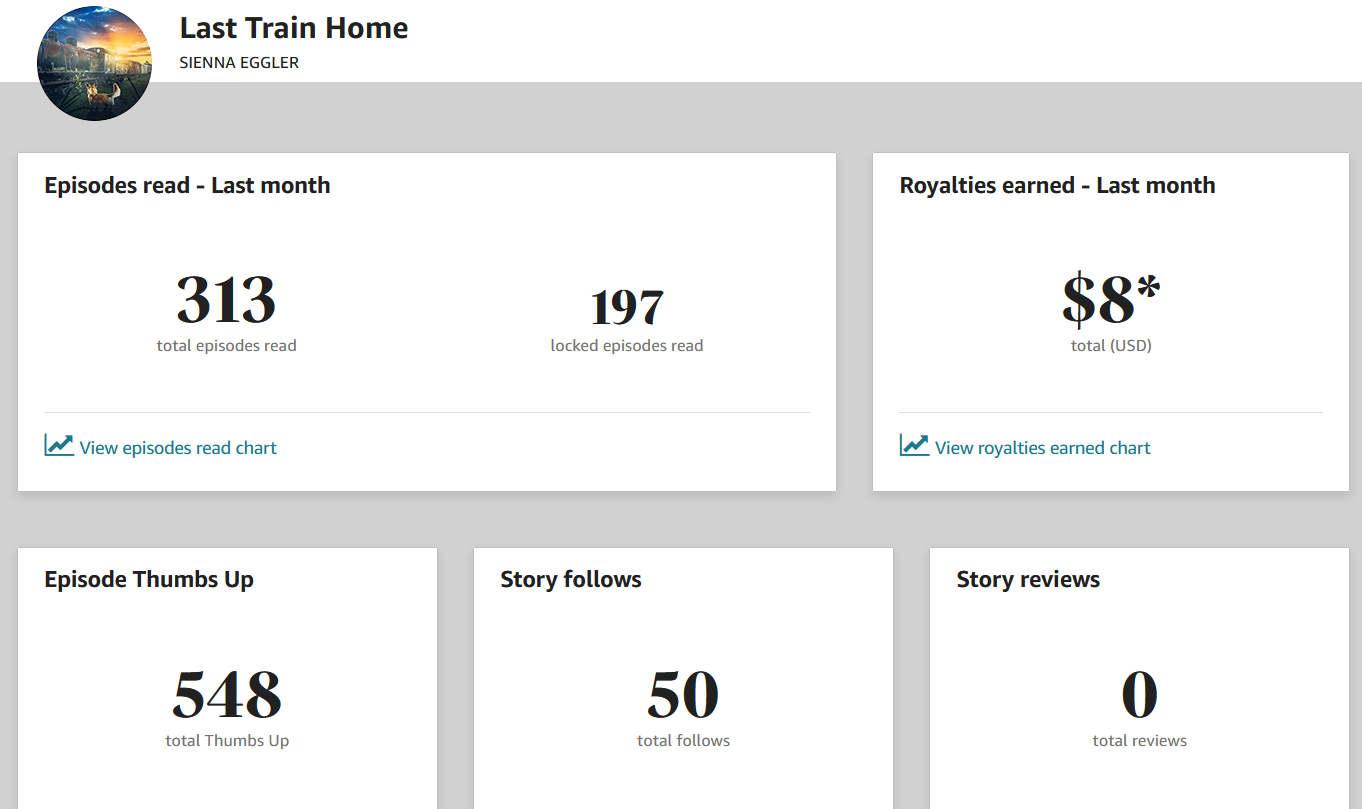 What an amazing month this was! I even got a crown (for a few hours), and outperformed previous stats. I can only hope to do just as well this month, but ideally I'd like to hit higher numbers.
There's also my upcoming Vella to worry about; I aiming for 200 reads and likes, but will take whatever followers I can get. Much like reviews, they're very hard to come by.