End of Month Stats
Kindle Vella stats update.
My best month by far!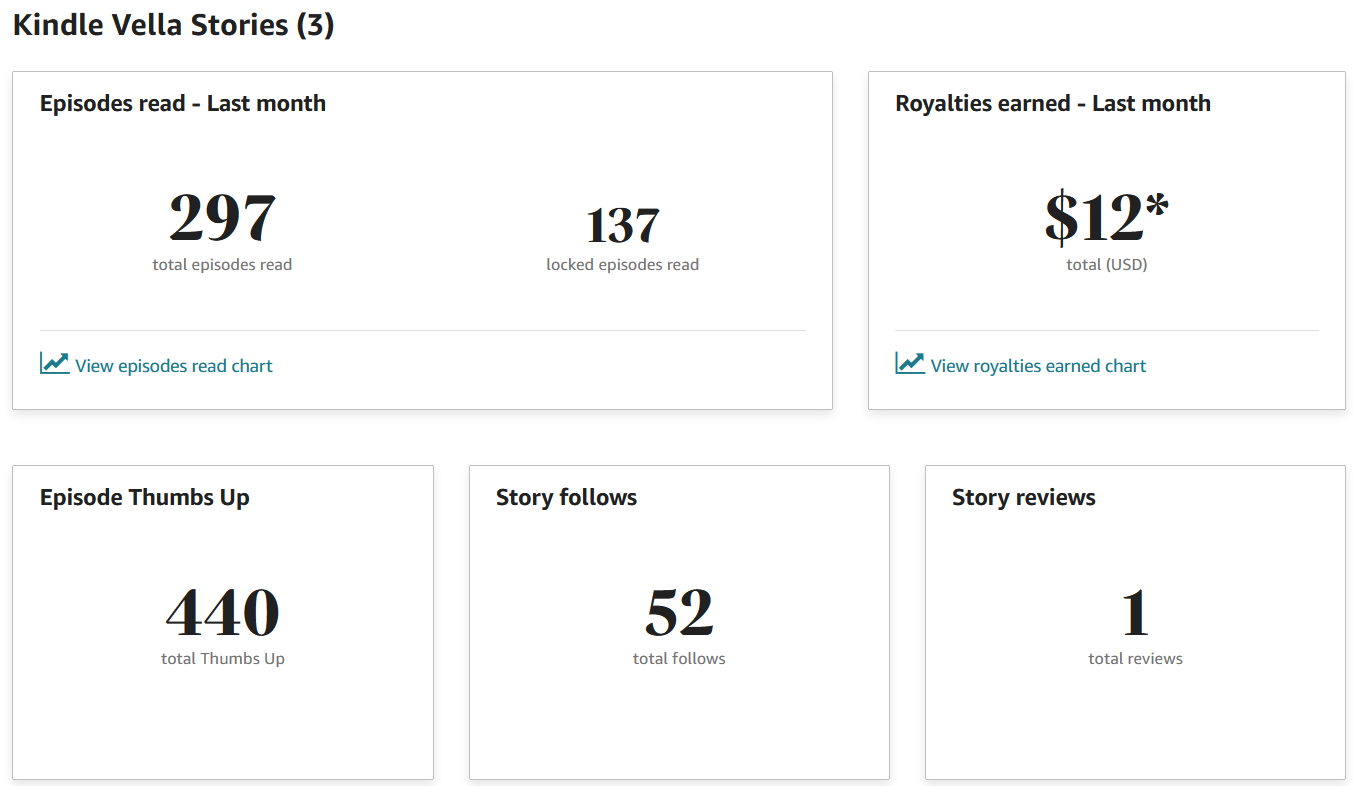 Counting thumbs up and follows is tricky unless I manually count everything myself (which I honestly don't care to do), but I have a rough estimate from my last update. I had roughly 256 thumbs up in February, and a healthy jump in follows. In January, I only had 18 followers, but by the end of February that was 52, so a 34 difference. Fluid Bonding reigned supreme with 38 followers, while Last Train Home had 11. Early Adopter had 3 followers (and only 3 reads, no thumbs).
Individual stats: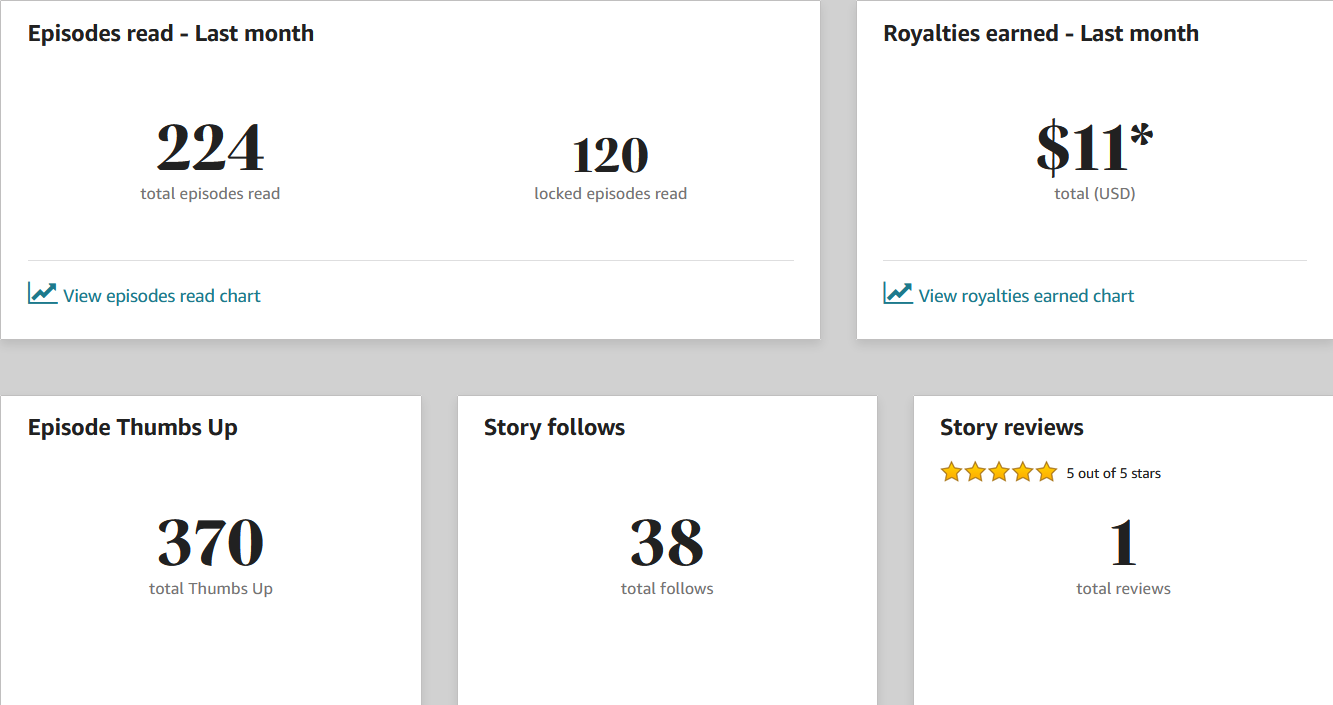 Forgot to mention that I also got my first review for Fluid Bonding! It really warms the heart to know that people like my writing, and that they would be so kind as to leave feedback!
5.0 out of 5 stars Not your standard paranormal romance Reviewed in the United States on February 25, 2022   Without spoilers, Fluid Bonding is one of the best stories I've read on Vella so far. It doesn't try to be a grand, sweeping epic with world-changing stakes, or a deep-dive into paranormal tropes that have been endlessly explored. Instead, it offers a sweet, realistic romance between two people figuring their way in life. They way Vi and Hester's relationship deepens throughout the story, how they help each other grow and the building of their "fluid bond" is a joy to read. I enjoyed the characterization, and everything else really, until the very end. Highly recommended!
Honestly made my day!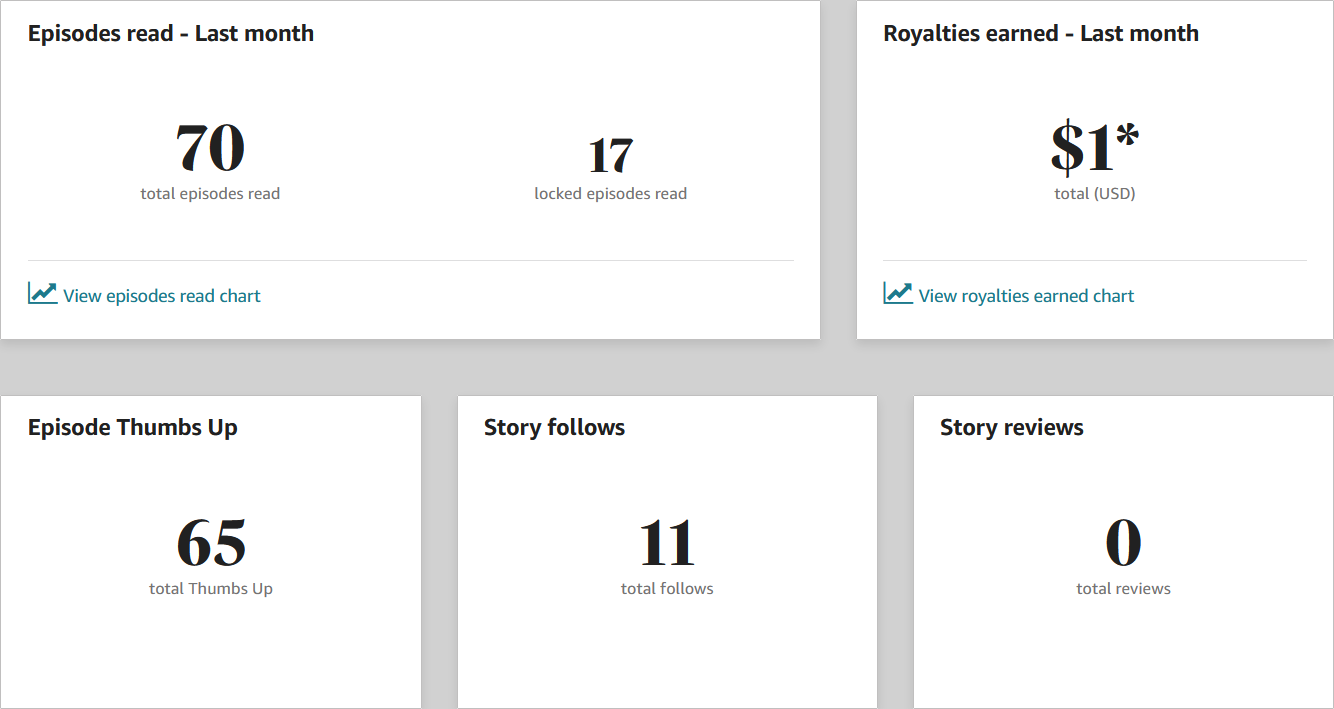 I wish I could say Last Train Home performed half as well, but it's a new story so it's going to take some time before it really takes off. I might have better luck with it this month, but we'll see how it goes for now.